Instagram Live unveils options to mute and turn off video
"You're on mute" is a phrase now extending its reach to Instagram Live. The platform has announced it is adding new features that will allow users to mute their microphones and even turn their video off whilst using the app's Live feature. This is to give hosts more flexibility during live streaming, avoiding annoying background chatter and clatter. A 'video off' experience also allows for easier multitasking, meaning you can listen to a Live whilst doing your dishes. However, for now hosts hold no power when it comes to turning video on or off or muting others in the livestream.
Instagram Stories improve accessibility with auto-captioning
Instagram has today officially launched its new captions sticker in Instagram Stories, providing another way for you to expand the accessibility of your Stories content. When you add the new Captions sticker to your captured video, it will auto-generate text captions based on the audio input. The auto-captions won't be 100% accurate all of the time, but you'll also be able to edit the text, as well as the text color, position and font, to best suit your presentation.
Twitter Spaces opens up to accounts with 600+ followers
Twitter Spaces is stepping up the competition when it comes to audio social, now opening up the feature to accounts with 600 followers or more. The platform has also unveiled some planned future features, including ticketed Spaces, scheduling features, reminders, support for co-hosting, accessibility improvements and more. If 600 followers feels a bit far fetched to you, don't panic, Twitter says it is planning to bring Spaces to all users in the future. It will also soon support multiple co-hosts, and creators will be able to charge for access to their live events on the app.
Meanwhile, as other platforms ramp up on their audio offering, Clubhouse is seeing its downloads fall significantly. Latest stats from Sensor Tower show that Clubhouse saw about 922,000 downloads globally in April, a 66% dip from 2.7 million installs in March.
Twitter makes platform-wide changes to image cropping
After a successful initial test in March, Twitter has made larger images available to all users, resulting in an improved image sharing experience for everybody. On Twitter for Android or iOS, standard aspect ratio images (16:9 and 4:3) will now display in full without any cropping. Before sharing, users are presented with a preview showing what their image will look like. No more 'open for a surprise' tweets, I guess - that, or algorithmic cropping that's biased toward highlighting white faces.
It's becoming easier to manage your followers in Reddit
Keeping an eye on your Reddit following is about to get a whole lot easier. Now when you visit your profile, a link will take you to your follower count, placing your followers in order from newest to oldest. From here, you can follow someone back, visit their profile, message or block them. Not only this, Reddit has also revealed several features for avatars, including a closet for their gear. With lots of avatar gear seasonal, Redditors will be able to save up to 50 items in their closet, giving Kim Kardashian a run for her money.
Donald Trump remains in Facebook exile
Facebook's oversight board – a group of appointed academics and former politicians meant to operate independently of Facebook's corporate leadership – has determined that Donald Trump's Facebook account should not be reinstated, barring an imminent return to the platform. The board assigned ultimate responsibility to the social media company regarding whether the account will be given a reinstatement date and said Facebook must complete its review of this matter within six months.
Spotify miniplayer launches on Facebook News Feed
Want to be able to scroll through your News Feed whilst listening to your favourite tunes? Well, we've got good news for you as a Spotify miniplayer has come to Facebook News Feed that'll let you play music and podcasts from within the app.Free listeners will still hear ads, which will come directly from Spotify, with Facebook receiving 'limited data' about users trying the integration. This is all part of Facebook's plunge into the world of audio social, the details of which we discussed in last week's Mashup.
TikTok marks Asian American and Pacific Islander Heritage Month
TikTok is using the month of May to share and recognise the historical experiences of the Asian American and Pacific Islander community. Known as the API community, the platform is using the hashtags #WeAreAPI and #AsianTikTok to highlight the powerful stories of these individuals. An API TikTok Trailblazers list has also been unveiled, showcasing fifteen API individuals who are using the platform to educate, entertain and advocate for their community. In-app creative effects and LIVE programming are other features that will be featured on the platform throughout the month.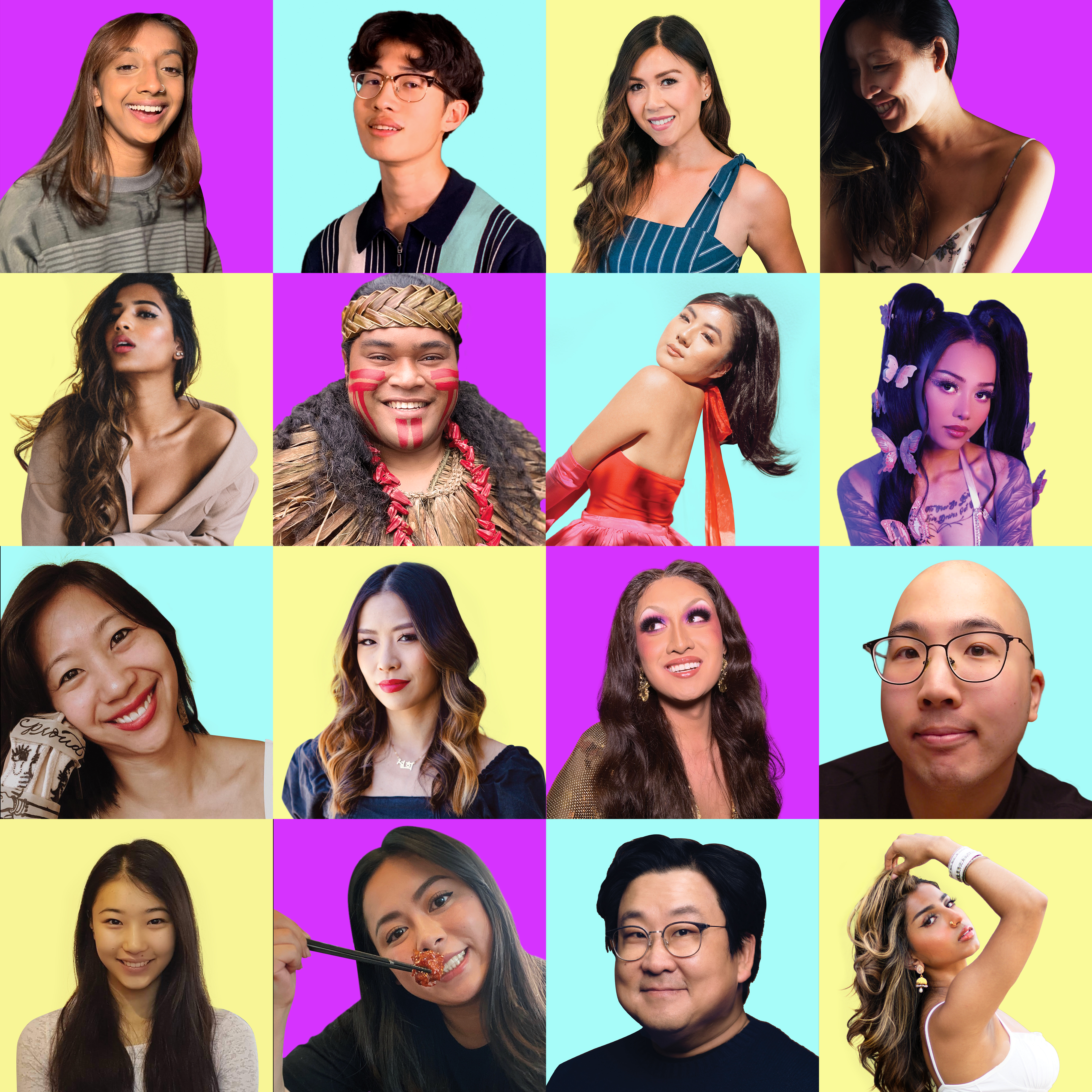 Pinterest sets initiatives for Mental Health Awareness Month
May marks Mental Health Awareness Month, and Pinterest is committing $10 million over the next year to fund organisations that are increasing awareness of the issue. The platform unveiled that searches for Mental Health Awareness Month were 2.5 times greater than this time last year, with wellbeing topics also seeing a significant increase. Pinterest is teaming up with #HalfTheStory, donating ad credits to the nonprofit so that it can encourage Pinners to learn about its organisation and increase donations. Content on the platforms Today tab will focus on mental health, with Pinners directed to relevant resources.
Ones to watch
Instagram announces new monetisation features and launches its first digital magazine. Telegram is to add group video calls and Pokémon Go Festival is set for July. Twitter has acquired Scroll, a subscription service that removes ads and clutter from long-form content, with a view to bulking up its own imminent subscription model.
The Thursday Tune-Up features additional reporting by Hannah Currey.