We Are Social's Monday Mashup #531
Instagram Lite launches
Facebook has its eyes on emerging markets, having released Instagram Lite after three years of planning. So what's the buzz about? Instagram Lite is a version of the original app that is less data and storage intensive, taking up just 2MB on your phone, compared to the usual 30MB. It has the same editing, sharing and viewing functions as the full app, but in order to avoid a storage surge, the app leaves out many graphics. There is no advertising, you can't create Reels, and there is no end-to-end encryption. Facebook hopes to recruit its next phase of users with Instagram Lite, targeting those living in rural and remote communities. Rolling out in 170 countries, with specific language support, a wider global launch will be on its way soon.
Facebook brings ads to shorter videos and Stories
If you're a creator on Facebook, or looking to collaborate with one, you may want to pay attention. The platform is expanding its monetization options for video creators, meaning an increase in ads on the channel. Users will now be able to include in-stream ads in content that is as short as one minute; the minimum had previously been three minutes. Facebook Pages must have 6000,000 minutes of viewing times across all videos for the last 60 days and five or more active/ Live videos in order to participate. You will also find that the revenue won't all go to your wallet, with the money made being split between Facebook and the video creators.
Clubhouse announces accelerator program for creators
It's been the one to watch this year, and now Clubhouse has announced its first creators' program. Clubhouse Creator First will help aspiring hosts and creators on the platform build their audiences, connect with brands, and perhaps even monetize their shows. That's right, there's the possibility to get cash for your conversations. The accelerator will accept twenty creators, with the platform taking applications until March 31st. This is an appropriately timely update for Clubhouse, as it celebrates its first anniversary on March 17th. Valued at $1 billion, I'd say that's not a bad first year.
Twitter Spaces gets new features
It's time to warm up those vocal cords, as Twitter's audio feature Spaces is to let anyone host on the platform from April. Until now, only a select few have been able to create a Space, with this update unleashing a whole host of budding conversationalists onto the feature. Currently, if you miss a live chat, you're out of luck and it's gone for good. However, this is soon to change, as Twitter has also promised to allow anyone to natively record conversations. These updates show that Twitter is taking audio and conversations seriously, a topic we discuss in more detail in our blog.
TikTok's new commenting features are aimed at preventing bullying
Unfortunately, cruel comments are nothing new on social media, but TikTok is on a mission to prevent such messages on its platform. The new commenting features on the channel means that creators will now be able to control which comments can be posted on their content, before those comments go live. For those who are posting inappropriate or unkind messages, a pop-up box will appear, prompting them to reconsider the comment. The aim is to maintain a positive environment on TikTok, where people can focus on being creative and finding a community, rather than a space filled with spite. With cyberbullying having serious effects on the mental health of social media users, this is a smart move from TikTok, and will get other platforms thinking more about how they can prevent cruelty in the comments.
TikTok launches Music Hub in UK
Music is big business on TikTok, with the charts dominated with tracks that have gained popularity on the platform. In 2020, more than 70 artists who first went viral on the channel signed major record deals, with 10 trending TikTok songs taking the top spot on the UK official charts. Now TikTok is taking it one step further through the launch of its new Music Hub, which will make it easier for music lovers to find content on the platform. The in-app hub will include popular TikTok songs, trends, videos, playlists and artists that are making waves on the channel. This is a savvy move from the platform, and a good way to gain attention from the music industry as a key way to promote their artists.
Facebook unveils first wave of virtual reality innovations
Teleportation isn't just for the movies. Facebook has unveiled the first wave of its virtual reality innovations that will allow for effective 'teleportation' by the end of the decade. The platform bought virtual reality company Oculus in 2014 and since then, the company has been largely focused on gaming experiences. Now Facebook is looking to put virtual reality and augmented reality to more mainstream uses. One experimental project aims to track hand movements using nervous signals read by a watch, with the hope of one day using that data to allow the wearer to manipulate virtual space. Who knows, by 2030, our reality could be looking a whole lot different, with a little help from Facebook.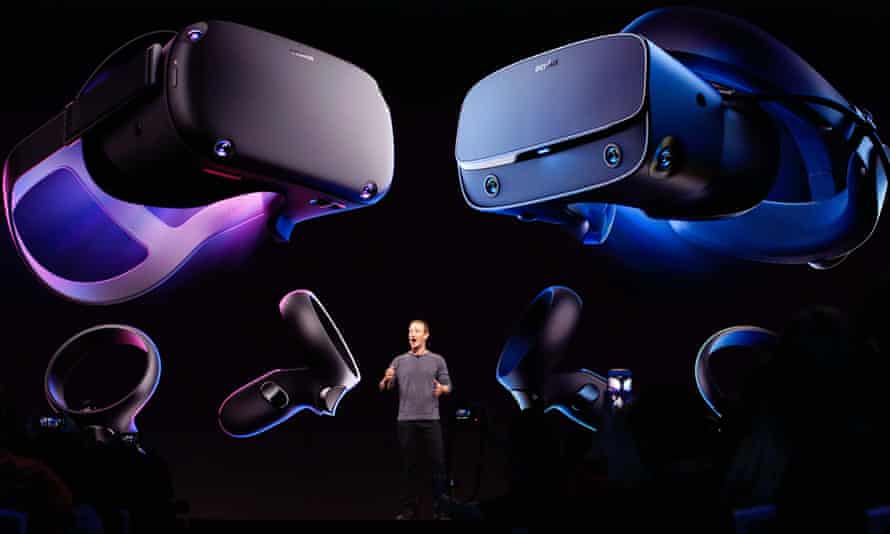 Facebook Messenger celebrates Women's History Month
Women's History Month is in full swing, with International Women's Day being marked a week ago. Messenger from Facebook is keeping the celebrations going with a spotlight in its 'Watch Together' feature, highlighting 'some of the most impressive women to grace the screen,' by showcasing film and television classics. Content being featured for Women's History Month includes Hairspray (2007), Dolly Parton: Here She Comes Again (2019), and The Duff (2015.) Now pass me the popcorn.
Making social media more accessible
We all know it's hard enough to make it big on social media; but what if social media was the one making it harder for you. It's estimated that almost a billion people around the world live with some form of disability, and when a web user feels that digital content isn't accessible enough for them, 71% leave. In a sea of tools- from closed captions to alt-text to hashtag structure- what do you need to know to make your social media more inclusive? In our blog, we explore how social media can be more accessible, from adapting your copy to ensuring your video and image content speaks to everyone.
IKEA highlights chore gap between men and women
Last week was International Women's Day, and our team in Italy launched a campaign for IKEA to bring new meaning to the phrase 'can I help?' A seemingly harmless expression, it hides a cultural and social heritage that leads people to assume that housekeeping is the responsibility of women. By publishing an 'open letter' statement to Treccani, one of Italy's most important dictionaries, the campaign worked to boost conversations about language.
Ones to watch
Twitter is testing better image previews and working on an overhaul of TweetDeck. Twitch could be adding a 'brand safety score' for streamers and Facebook is testing the sharing of Instagram Reels in News Feed. "Metaverse" platform Roblox made its debut on Wall Street, with shares up 55% to $69.50, valuing the company at more than $45 billion.
Share your thoughts