We Are Social
We are a global socially-led creative agency with unrivaled social media expertise.
With 1,300 people in 19 offices spanning four continents, we deliver a global perspective to our clients in a time when social media is shaping culture.
WE WORK WITH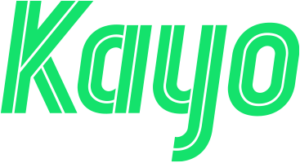 We are social Influence
We develop influencer marketing strategies that align with our clients' values and beliefs. We find authentic talent with integrity to evoke authority and inspire trust, helping brands establish meaningful connections.
We are social studios
We are social-first production specialists, delivering best-in-class content for both local and global brands. From TikTok to Snap, Reels to livestreams, global TV ads to podcasts, we make culturally relevant content on all platforms and for all formats.
WE ARE SOCIAL GAMING
We help brands craft effective experiences in gaming and esports environments. We work with brands to understand gaming culture, enhance gaming experiences, navigate the gaming ecosystem, and maximise impact through a connected amplification approach.
WE ARE SOCIAL .XYZ
We are a future strategy and innovation arm that harnesses bleeding-edge technologies to give brands a foot in the future. We use the transformative power of technology, adding innovative dimensions to push the boundaries of creativity.
Our Insights
Contact Us
Let's be social