We Are Social Asia Tuesday Tuneup #460
Facebook launches new Q&A platform, Hotline
Things are heating up in the world of audio social, with Facebook announcing its new Q&A platform, Hotline. Whilst it borrows concepts from Clubhouse, it differs by allowing hosts to use video and to schedule more formal presentations with Q&A built in. Hotline also allows hosts to record their sessions in both audio and video formats, and has been described as a 'cross between a radio show and a Twitch stream.' This is because hosts can bring individuals from the audience up onto the virtual stage to ask their question live. Although a step into the world of audio, Facebook is said to still be working on a different Clubhouse competitor. Hotline however, is sure to keep the competition between platforms hot, with this new feature an exciting addition to Facebook's offerings.
Twitch extends misconduct policy to cover on & offline offences
Twitch is cracking down on harassment. Announcing a major expansion to its off-service misconduct policy, the platform will now take action against users who mistreat people regardless of where it happens, whether it's offline or on another social platform. Category One applies to harassment that takes place on and off Twitch, with Category Two only applying to harassment off the platform. Twitch currently defines serious offences as incidents of violent extremism, credible threats of mass violence, membership in a known hate group, amongst other offences.
Pinterest launches $500,000 Creator Fund
Pinterest creators, more than pennies may be coming your way with the platform's Creator Fund. The fund is specifically focused on elevating creators from underrepresented communities in the US and will offer a combination of creative strategy consulting and compensation for content creation. Other additions announced by Pinterest include the Creator Code, a new content policy that creators will be required to agree to during the publishing process for Story Pins. More money and a kinder platform; sounds like changes we can get on board with.
TikTok releases responsive music creative effects
TikTok is nothing without its music, and now the platform is releasing six new music effects that offer interactivity, visualisations, animations and more. The first effect to debut on the app is Music Visualizer, that runs real-time beat tracking to animate a retro greenscreen landscape. Other effects include Music Machine, which offers an interactive set of tools that allows users to control the real-time rendering of MIDI loops for different music layers, as well as Text, Solid and Mirror Beats. Delayed Beats recreates the freeze-frame effect while aligning transitions to the beat of the music. Who doesn't love a bit of musical magic.
LinkedIn has added a 'stay at home parent' job title
There's working in finance, or manning a busy bar, but there's no job quite like being a parent. Now LinkedIn has announced that it will now include 'stay-at-home-parent' as an official job title, allowing those who have taken a career break to highlight what they did whilst they were away. Until now, the platform would only approve job titles linked to an employer, making it harder for parents to get a place back on the career ladder. But parenthood is no break, with a study estimating stay-at-home parents endure a 98 hour week looking after their precious little ones. Hopefully this move from LinkedIn will give parents a helping hand when it comes to worming their way back into the workforce.
Facebook kicks off #MonthOfGood for Ramadan
Today marks the start of Ramadan, and Facebook is inviting the 2 billion+ people observing the holy month to honour this period through its #MonthOfGood initiative. #MonthOfGood encourages people to share their acts of good on Facebook-owned apps, inspiring others to spread kindness. New resources and features have been unveiled on the platform, with active Ramadan fundraisers making it easy for people to donate to nonprofits. Collaborations with creators and communities will occur throughout the month, and new avatar stickers, camera effects and Instagram stickers have been made available. You can learn more about how brands can get involved in Ramadan, in our blog or by attending our LinkedIn Live session on the 14th April at 11.30am.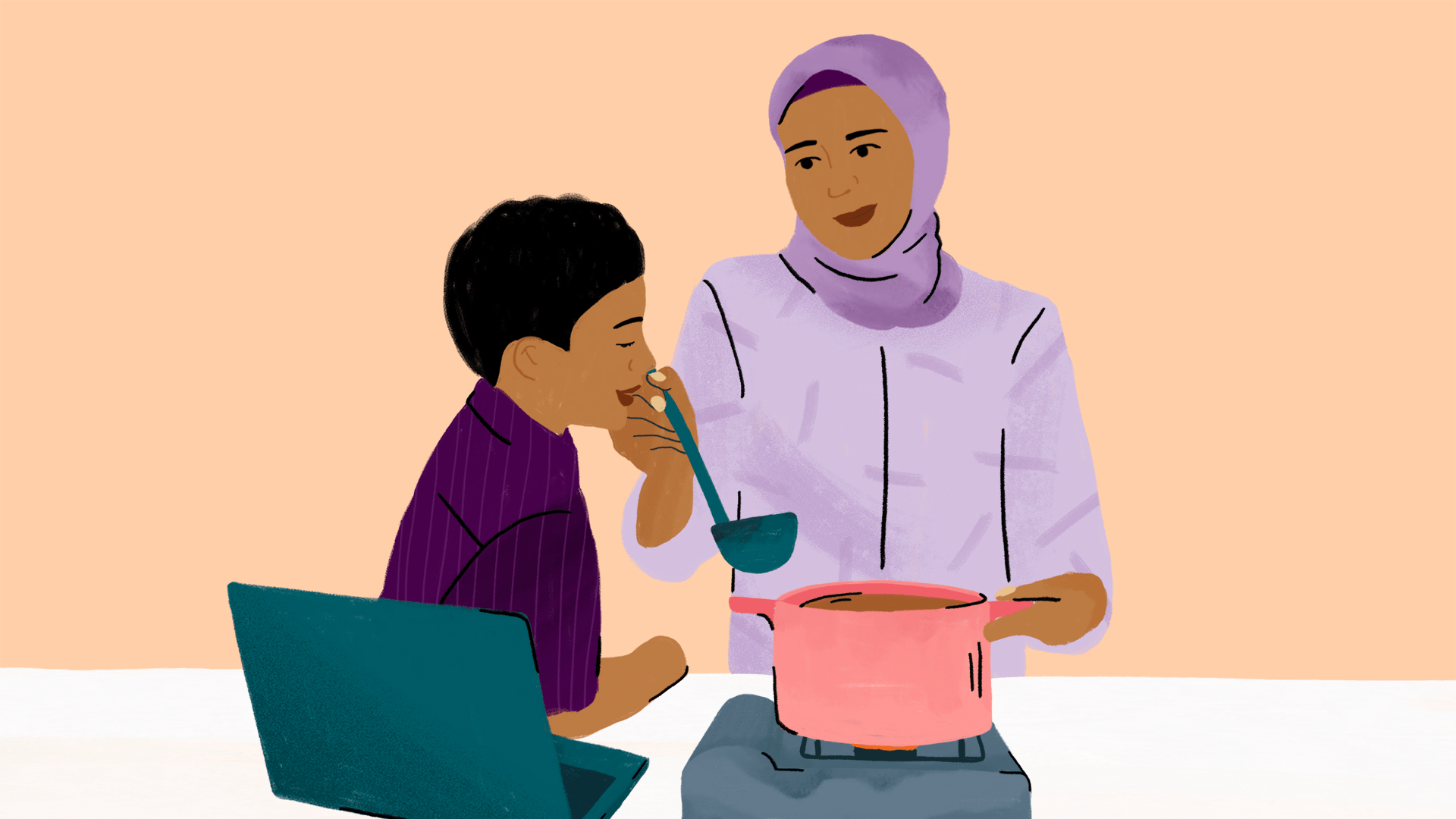 Facebook marks World Health Day
World Health Day, which was celebrated on April 7th held even more significance this year, with the COVID-19 pandemic still firmly in our midst. To raise awareness and support for the coronavirus vaccine, Facebook teamed up with the World Health Organization and UNICEF. Instagram released its 'I Got Vaccinated' sticker, which when shared will link to the COVID-19 Information Center that will help others find out more about the vaccine. 'Vaccines for All' Stickers, created in partnership with the World Health Organization, are a cute addition on WhatsApp, featuring celebratory illustrations centred around the vaccination. You can also let everyone know you've had the vaccine by using the profile picture frame on Facebook, in partnership with UNICEF. With features this fun, who doesn't want to shout loud about getting their vaccine.
Ones to watch
Facebook is testing Venmo-like QR codes for person-to-person payments in the US.
Share your thoughts