We Are Social's Tuesday Tweakup #45
Instagram Live unveils options to mute and turn off video
"You're on mute" is a phrase now extending its reach to Instagram Live. The platform has announced it is adding new features that will allow users to mute their microphones and even turn their video off whilst using the app's Live feature. This is to give hosts more flexibility during live streaming, avoiding annoying background chatter and clatter. A 'video off' experience also allows for easier multitasking, meaning you can listen to a Live whilst doing your dishes. However, for now hosts hold no power when it comes to turning video on or off or muting others in the livestream.
Twitter Spaces opens up to accounts with 600+ followers
Twitter Spaces is stepping up the competition when it comes to audio social, now opening up the feature to accounts with 600 followers or more. The platform has also unveiled some planned future features, including ticketed Spaces, scheduling features, reminders, support for co-hosting, accessibility improvements and more. If 600 followers feels a bit far fetched to you, don't panic, Twitter says it is planning to bring Spaces to all users in the future. It will also soon support multiple co-hosts, and creators will be able to charge for access to their live events on the app.
Meanwhile, as other platforms ramp up on their audio offering, Clubhouse is seeing its downloads fall significantly. Latest stats from Sensor Tower show that Clubhouse saw about 922,000 downloads globally in April, a 66% dip from 2.7 million installs in March.
Sports bodies partake in social media boycott to tackle abuse
With the online abuse of footballers and other sporting professionals reaching fever pitch over the last year, sports clubs joined the footballing world in an 81-hour social media boycott over the weekend. Led by the organisation Kick It Out, the social media silence hopes to force Twitter, Instagram and Facebook to tackle the issues of online racism and discrimination which many players have been victims of. Initially led by English football, other parts of the sporting world also joined the boycott, including English cricket, Premiership Rugby, Sky Sports and figures in Formula One. A powerful stand against online abuse and discrimination, the pressure is mounting on social media platforms to tackle hatred and racism in a way that'll guarantee long-term results.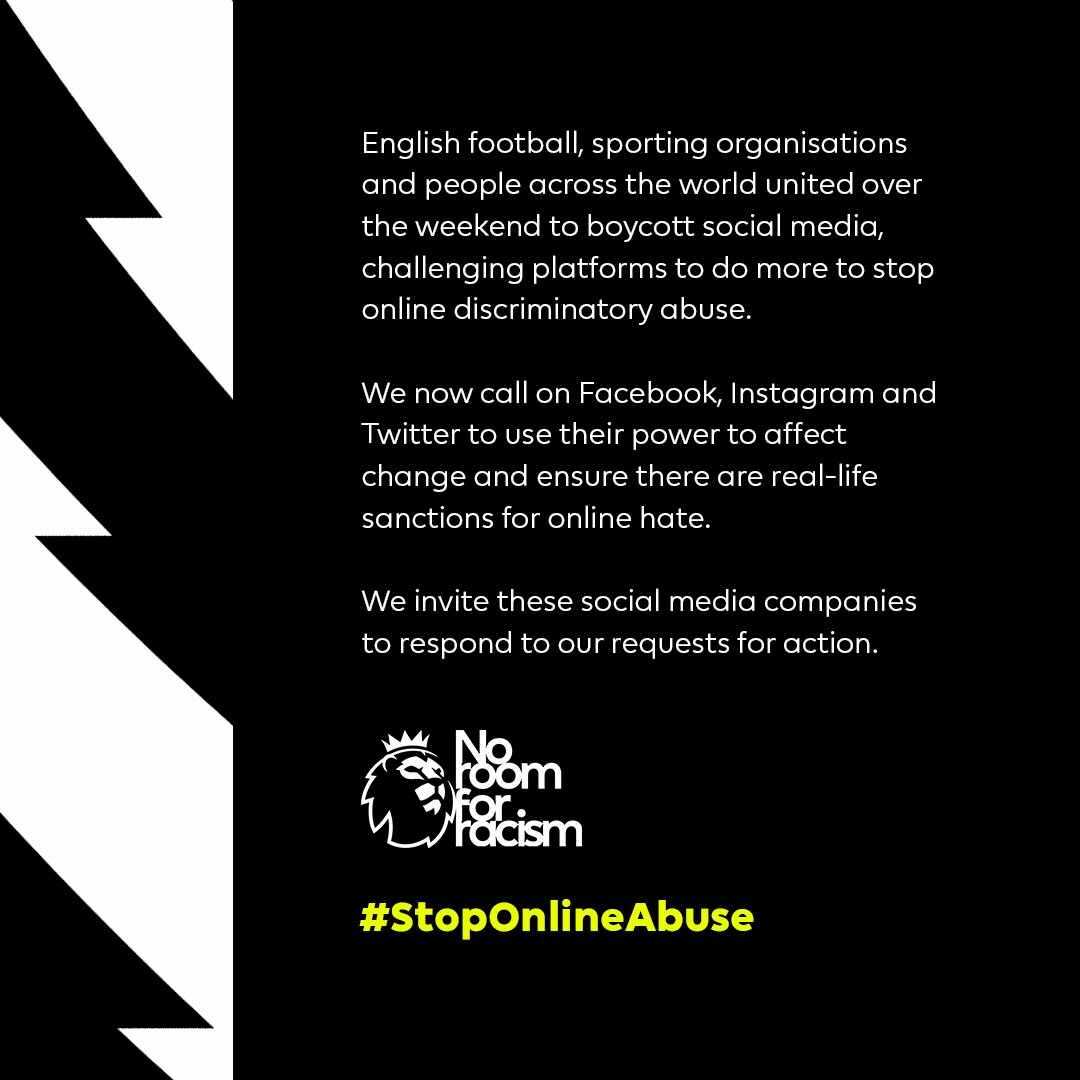 It's becoming easier to manage your followers in Reddit
Keeping an eye on your Reddit following is about to get a whole lot easier. Now when you visit your profile, a link will take you to your follower count, placing your followers in order from newest to oldest. From here, you can follow someone back, visit their profile, message or block them. Not only this, Reddit has also revealed several features for avatars, including a closet for their gear. With lots of avatar gear seasonal, Redditors will be able to save up to 50 items in their closet, giving Kim Kardashian a run for her money.
Spotify miniplayer launches on Facebook News Feed
Want to be able to scroll through your News Feed whilst listening to your favourite tunes? Well, we've got good news for you as a Spotify miniplayer has come to Facebook News Feed that'll let you play music and podcasts from within the app. Free listeners will still hear ads, which will come directly from Spotify, with Facebook receiving 'limited data' about users trying the integration. This is all part of Facebook's plunge into the world of audio social, the details of which we discussed in last week's Mashup.
Clubhouse partners with the NFL for draft week programming
Clubhouse has secured its first sports partnership, producing exclusive programming for the National Football League draft. The NFL hosted a series of 'rooms' over the last week around the league's draft, including a pre-draft assessment of prospective players, a conversation with alums of the University of Alabama's football team; a fan driven mock draft; and draft analysis. Fans were also given the chance to join the conversation, asking questions and sharing their reactions. Touchdown!
TikTok marks Asian American and Pacific Islander Heritage Month
TikTok is using the month of May to share and recognise the historical experiences of the Asian American and Pacific Islander community. Known as the API community, the platform is using the hashtags #WeAreAPI and #AsianTikTok to highlight the powerful stories of these individuals. An API TikTok Trailblazers list has also been unveiled, showcasing fifteen API individuals who are using the platform to educate, entertain and advocate for their community. In-app creative effects and LIVE programming are other features that will be featured on the platform throughout the month.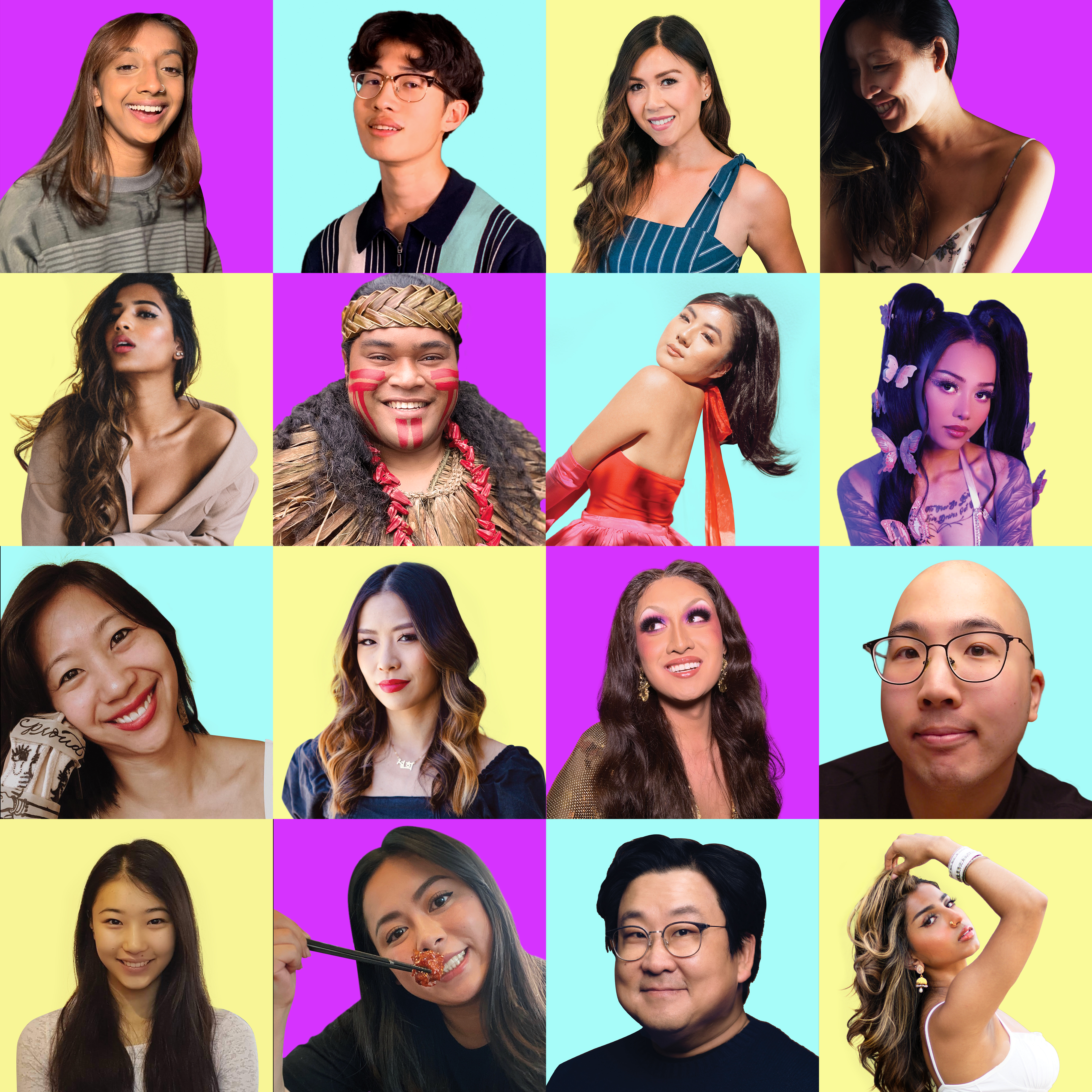 Pinterest sets initiatives for Mental Health Awareness Month
May marks Mental Health Awareness Month, and Pinterest is committing $10 million over the next year to fund organisations that are increasing awareness of the issue. The platform unveiled that searches for Mental Health Awareness Month were 2.5 times greater than this time last year, with wellbeing topics also seeing a significant increase. Pinterest is teaming up with #HalfTheStory, donating ad credits to the nonprofit so that it can encourage Pinners to learn about its organisation and increase donations. Content on the platforms Today tab will focus on mental health, with Pinners directed to relevant resources.
Audi introduces new e-tron model with 'A Story of Progress'
What's your story of progress? That's the question that We Are Social Germany put to some famous faces for the 'A Story of Progress' campaign to promote Audi's Q4 e-tron model. Director Olivia Wilde, Bridgerton actor Regé-Jean Page and long jump champion Malaika Mihambo are just a few of the people featured over seven episodes of video interviews.
Mood Tea helps Australians tackle the issue of Mental Health
Mood Tea is a social enterprise committed to fighting the number one killer of young Australians; youth suicide. All profits go towards funding mental health projects to save young lives. With a successful launch aided by We Are Social Australia, Mood Tea hopes to help young people in need.
Ones to watch
Instagram announces new monetisation features and launches its first digital magazine. Telegram is to add group video calls and Pokémon Go Festival is set for July.
Share your thoughts