UNDER ARMOUR FLOW STATE CHALLENGE

Sports

Under Armour

United States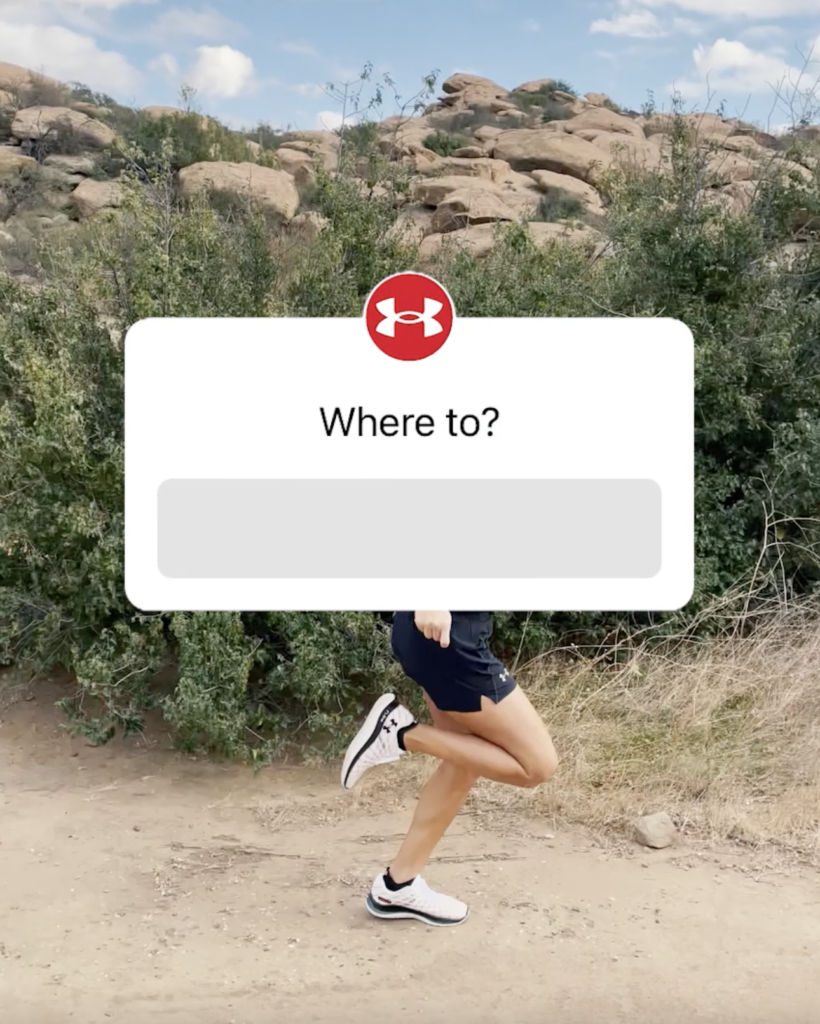 The Brief
The We Are Social U.S. team was tasked with developing a social campaign supporting Under Armour's biggest run release of 2021: the Flow Velociti Wind – igniting brand excitement and resonance with runners in a year where they've had nothing to train for.
OUR INSIGHT
Runners had two key challenges to overcome during the Pandemic:
As we all did, runners entered a longing dream-like state to combat a year devoid of travel.
They have also had to rely on their thirst for personal achievement at a time when competition has ceased to exist.
The IDEA
We launched the Flow State Challenge on UA's running app MapMyRun, to help runners escape what the world has thrown their way and an opportunity to enter their Flow State, with 3 winners who logged 30 miles in 30 days rewarded with a trip to take their dream run around the world.
To kick off the challenge, we produced a remote launch video that saw 12 elite runners from around the world come together to push the running community to participate in the challenge and unlock their Flow State.
We developed an influencer playbook for UA's regional teams, informing each market on how to activate talent and support the campaign locally. We also launched an Instagram AR filter for runners to create content with to bring to life the moment on your run when you step through that threshold and enter into another place—a place where you're lighter, focused, and faster—your Flow State.
Results
54,000 challenge participants
129 million views (supported with paid).
Launch video received an A rating with 13-18 yr olds via consumer testing
Share your thoughts
Contact Us
Let's be social