Wednesday Wrap-Up #283
Netflix strikes back at haters from Hulu

Pardon the shameless client plug, but we'd like to give the Netflix US team a big, global gold star for their most recent headline-making community manager moment, which put a so-called competitor in its place while simultaneously plugging popular content. Rival streaming service, Hulu, took to Twitter to throw unsolicited shade at Netflix, whose original content has been dominating ratings lately. Their recent hit, 13 Reasons Why, claimed the highly-esteemed title of "Most Tweeted about TV show of 2017," which probably didn't sit well with haters at Hulu. They fired off this Tweet, taunting Netflix and instigating internet warfare.




Always quick with a keyboard, Netflix seized the opportunity to retweet retaliate with a candid, content-focused response that only their audience would understand. Because HU do you think you are, Hulu?




As is all things on the internet, the response was met with controversy – some fans applauded Netflix's wit, while others considered the comment insensitive towards suicide victims. Was Netflix being cheeky online or just plain out of line? Tell us in the comments or Tweet us @wearsocialau.

Will Smith named to Cannes Jury

Didn't think Will Smith could get any more awesome? Well, turns out, he Cannes! While the highly-acclaimed actor has never actually had a film featured at Cannes and the rest of the jury rosters veterans, Smith silenced the sceptics and seemed unsurprised by the decision given his broad cinematic and marketing experience. As attendee of the 2016 Cannes Lions festival, Smith said, "I consider myself a marketer. My career has been strictly being able to sell my products globally, and it's now in the hand of fans. I have to be in tune with their needs and not trick them into going to see Wild Wild West." He went on to say "smoke and mirrors marketing" is a thing of the past and offered other industry insights amongst the room of advertising execs. So will the Fresh Prince of Cannes, France move past movies and make an impact on the marketing world? Stay tuned to find out!

YouTube enlists teens to help tackle fake news and fixes 'Restricted Mode' bug

Teenage guardians of the internet, assemble! That's right, YouTube is training 13-to-18-year-olds to moderate video content on its platform in order to tackle the spread of hate speech and fake news. While it's unclear how effective this will be, I suppose it's better than their current digital duties – Snapchat Streaks and meaningless memery.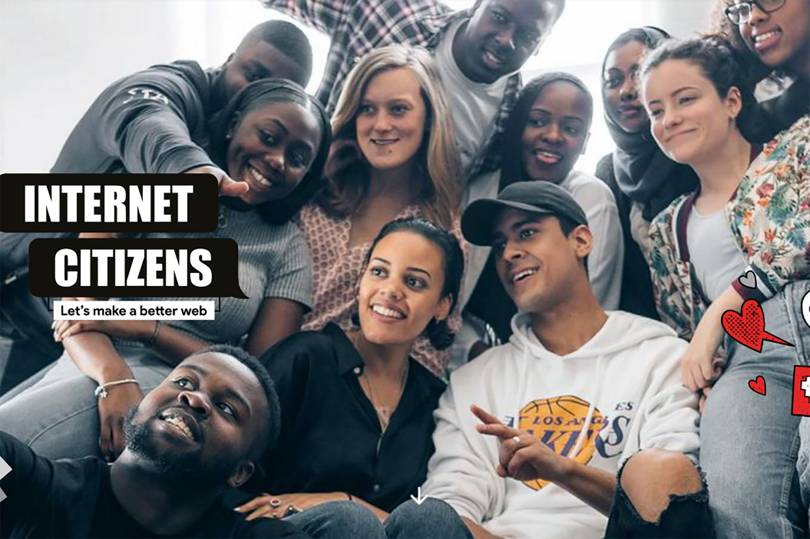 In a further push towards tolerance, YouTube also reportedly fixed a bug that was causing LGBTQ+ content to be filtered out when users activated the "Restricted Mode" feature. The fix means that up to 12 million videos featuring LGBTQ+ content will now be available to view.

Snapchat racks up record-breaking patent purchase in Israel
After eating up all our ad dollars, it seems Snapchat has money to spend these days. As such, they recently snapped up the official geofilters patent for a mere $7.7m from Mobli, an Israeli company that came up with the original idea. Facebook was reportedly interested in the patent, which set a new purchase record for Israel – the previous highest amount paid for a patent was $2.7 million.

People in the UK can now buy festival tickets on Facebook
Sit tight, millennial music lovers – Facebook has enabled festival ticket purchases for UK users. Launched last year in the US, this feature now offers UK users the same ability via a freshly inked partnership with Eventbrite. Users can buy tickets without leaving the platform, and digital copies will be stored in the app. No word on when flasks or flower crowns will be available for Facebook purchase, or when this capability will roll out in Australia, but I think Ticketek would be wise to jump on board!

The first Pinterest ad campaign is coming
If you still aren't sure what the point of Pinterest is, you're not alone. Apparently, the network has faced such an international identity crisis that they're launching their first ad campaign in the US. The aim of the campaign is to define exactly what the platform is about, which for those who don't know, is providing inspiration for wedding favours, pillows and spice racks. Or, as Pinterest put it, targeting people who have gone from "dreaming about their life, to designing it." Now crochet on a throw cushion and let's get #pinning.

Starbucks' Unicorn Frappuccino made a real froth on social
The words 'meme-based menu' would make most people want to barf up their breakfast, but not the scheming marketing crew at Starbucks. Their 'Unicorn Frappuccino' has been a social smash for the brand, and I was…lucky?…enough to be in the US when it launched. Confirming the streets were painted pink for at least two days, and stores sold out within hours, which caused an epidemic of foamy FOMO for unlucky unicorn chasers on social.



But the real victims of the technicolour tragedy were the poor, pink-stained baristas, who also took to social to share their thoughts about the drink.




Will Starbucks consider its unhappy staffers and refrain from frenzy foods in the future? Or will more brands hop on board the stunt train? We'll have to watch social and see.

This post courtesy of @michele_danno
Share your thoughts