Tuesday Tune-Up #474
Facebook's negotiations with Australian news publishers stall
Weeks after Facebook negotiated with the Australian government to pay publishers in exchange for their news content, the social network has reportedly failed to sign agreements with some of the biggest employers of journalists. Per the Guardian, sources close to the negotiations say Facebook is either freezing large publishers out or refusing to budge on key clauses, which could indicate the platform is getting cold feet.

Earlier today, News Corp struck a landmark three-year agreement with Facebook to pay for its Australian content. Facebook still has to sign with the ABC, SBS and smaller independent publishers in order to comply with the news media code.

Nine has also reportedly signed a letter of intent with the social media giant for use of its news articles. The company did not confirm the deal, which was first reported by its own mastheads, the Age and Sydney Morning Herald. "We continue having constructive and fruitful discussions with the Facebook," a spokesperson told AAP on Tuesday.
Instagram Lite launches
Facebook has its eyes on emerging markets, having released Instagram Lite after three years of planning. Instagram Lite is a version of the original app that is less data and storage intensive, taking up just 2MB on your phone, compared to the usual 30MB. It has the same editing, sharing and viewing functions as the full app, but in order to avoid a storage surge, the app leaves out many graphics. There is no advertising, you can't create Reels, and there is no end-to-end encryption. Facebook hopes to recruit its next phase of users with Instagram Lite, targeting those living in rural and remote communities. Rolling out in 170 countries, with specific language support, a wider global launch will be on its way soon.
Facebook brings ads to shorter videos and Stories
If you're a creator on Facebook, or are looking to collaborate with one, you may want to pay attention. The platform is expanding its monetisation options for video creators, meaning an increase in ads on the channel. Users will now be able to include in-stream ads in content that is as short as one minute; the minimum had previously been three minutes. Facebook Pages must have 600,000 minutes of viewing times across all videos for the last 60 days and five or more active/Live videos in order to participate. You will also find that the revenue won't all go to your wallet, with the money made being split between Facebook and the video creators.
Facebook unveils first wave of virtual reality innovations
Facebook has unveiled the first wave of its virtual reality innovations that will allow for effective 'teleportation' by the end of the decade. The platform bought virtual reality company Oculus in 2014 and since then, the company has been largely focused on gaming experiences. Now, Facebook is looking to put virtual reality and augmented reality to more mainstream uses. One experimental project aims to track hand movements using nervous signals read by a watch, with the hope of one day using that data to allow the wearer to manipulate virtual space.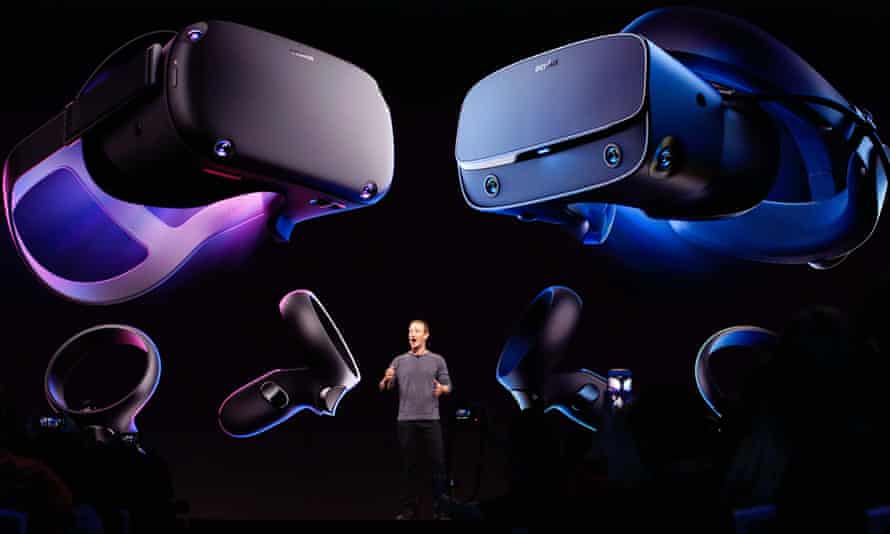 Facebook will label all COVID-19 vaccine posts with official information
Facebook has announced it will soon label all posts discussing the coronavirus vaccination with a pointer to official information about COVID-19. The platform is introducing a spate of new "temporary" measures aimed at limiting the spread of vaccine misinformation and combating vaccine hesitancy, saying it's reducing the distribution of content from users that have violated its policies on COVID-19 and vaccine misinformation; or users "that have repeatedly shared content debunked as False or Altered by our third-party fact-checking partners". It's also reducing distribution of any COVID-19 or vaccine content that fact-checking partners have rated as "Missing Context". Facebook said that anyone who repeatedly breaks its policies will be removed from its platform.
Clubhouse announces accelerator program for creators
Clubhouse has announced its first creators' program. Clubhouse Creator First will help aspiring hosts and creators on the platform build their audiences, connect with brands and perhaps even monetise their shows. The accelerator will accept twenty creators, with the platform (which is now valued at $1 billion) taking applications until March 31st. This is an appropriately timely update for Clubhouse – it celebrates its first anniversary on March 17th.
Twitter Spaces gets new features
Twitter's audio feature, Spaces, will now let anyone host on the platform from April. Until now, only a select few have been able to create a Space, with this update unleashing a whole host of budding conversationalists onto the platform. Currently, if you miss a live chat, you're out of luck as expired conversations are (ostensibly) gone for good. This will soon change, as Twitter has also promised to allow anyone to natively record conversations.
TikTok's new commenting features are aimed at preventing bullying
A new commenting features on TikTok means that creators will now be able to control which comments can be posted on their content, before those comments go live. Users who post inappropriate or unkind messages will see a pop-up box prompting them to reconsider the comment with a view to engendering positivity on the app.
Making social media more accessible
We all know it's hard enough to make it big on social media, but what if social media was the one making it harder for you? It's estimated that almost a billion people around the world live with some form of disability, and when a web user feels that digital content isn't accessible enough for them, 71% leave. In a sea of tools – from closed captions to alt-text to hashtag structure – what do you need to know to make your social media more inclusive? In our blog, we explore how social media can be more accessible, from adapting your copy to ensuring your video and image content speaks to everyone.
Epic Games launches legal action against Google in Australia
Epic Games, creator of Fortnite, has launched legal action against Google in Australia over alleged anti-competitive behaviour after the game was kicked off the Google Play store in August last year. It's the second such suit of its kinds, following similar court action against Apple undertaken in November last year. Fortnite was removed from both app stores after Epic bypassed the companies' in-app payment methods in favour of its own cheaper direct billing, preventing the tech giants from taking their usual 30% cut.
Ones to watch
Twitter is testing better image previews and working on an overhaul of TweetDeck. Twitch could be adding a 'brand safety score' for streamers and Facebook is testing the sharing of Instagram Reels in News Feed. "Metaverse" platform Roblox made its debut on Wall Street, with shares up 55% to $69.50, valuing the company at more than $45 billion.
The Tuesday Tune-Up features additional reporting by Hannah Currey.
Share your thoughts