Paris Tweetup with Jeremiah Owyang
The first time I met Jeremiah Owyang, was in 2007 when I had been invited to speak at the Forrester Consumer Forum EMEA in Barcelona, about the social media strategy I had put in place whilst at Renault to launch the New Twingo. Two years later, I am now working agency side, spending 100% of my time working on something I am passionate about: social media.
As part of developing We Are Social in France, I spend a significant amount of time in Paris these days so I had the chance to meet Jeremiah for the second time last Wednesday, at the #paristweetup he had organised.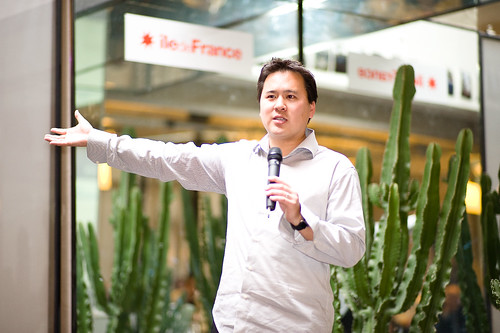 During this tweetup, Jeremiah took us through the findings of the latest Forrester report The Future of the Social Web: In Five Eras. If you haven't read it yet, I recommend you head over to Jeremiah's blog post.
Share your thoughts