We Are Social's Monday Mashup #555
Twitter enables tipping with Bitcoin
There's good news for crypto fans, with Twitter allowing tipping in Bitcoin. The platform is the first major social network to encourage use of cryptocurrency as a method of payment. Tipping has been in testing for the past few months, but last week, the feature rolled out globally on iOS with Android to follow. What's more, the company also plans to let users connect their crypto wallets and authenticate the ownerships of NFTs they tweet with a special badge. With crypto a hot topic on Twitter, this is a smart move from the platform, placing pressure on other networks to follow suit.
Roblox to add opt-in age verification
Age is just a number, but it's also required information if you wish to gain early access to Roblox's upcoming chat features. The platform is introducing an optional age verification for its users that will combine an ID check with a selfie scan. You won't need to verify your age to play most Roblox games but it will be required if you want to access Spatial Voice, which is due to roll out later this autumn. To verify your age, you'll need to scan an ID card, driver's license or passport, then upload a selfie, which Roblox will then match to the document submitted. The process only takes a few seconds, so once uploaded, you can go off into the world of Roblox free of restrictions.
Snapchat marks International Week of the Deaf with new lenses
This week is International Week of the Deaf which seeks to raise awareness about the Deaf community. Snapchat is encouraging its users to get involved by creating three new AR lenses and custom stickers aimed at helping people to sign. The lenses allow users to learn how to fingerspell their name and common words like hug, love and smile. They can then capture their learning experiences and share them with their friends in chat, whilst also boosting awareness via Bitmoji stickers. TikTok is also getting involved, featuring a #deafawareness hashtag page with content from deaf creators on the platform. Discover how to prioritise the hard of hearing in social campaigns, in our blog.
Facebook pauses work on Instagram kids
Facebook has halted work on its Instagram Kids project following revelations about the app's impact on teen mental health. The concerns, raised by parents, experts and regulators, has led to this decision. Head of Instagram, Adam Mosseri, said "While we stand by the need to develop this experience, we've decided to pause this project. This will give us time to work parents, experts and policymakers to listen to their concerns."
Clubhouse launches Wave invitations
There's a new way to invite people to audio chats on Clubhouse. Following a leak, the platform has released Wave invitations early, with the tool now available for all users on iOS and Android. To send a Wave, you can swipe right on Hallway, then tap the Wave button next to the person you'd like to chat with. They'll get a notification alerting them to your invitation, and then they can decide whether to join in on the conversation. This move indicates that Clubhouse is eager to encourage more casual conversations on the app, not just planned, professional experiences.
TikTok confirms #BroadwayIsBack
Broadway's lights remained dark throughout the pandemic but now they're being switched back on, with TikTok revealing a slate of live programming on its platform to mark the return of Broadway shows. Throughout September and October, artists, Broadway partners and creators will team up with the app on live programming including backstage tours, makeup tutorials, special performances from casts and tips and tricks. This week, users can get a peek backstage of Aladdin, which will wrap up with a live performance of 'Friend Like Me' on the @disneyonbroadway account. How genie-us.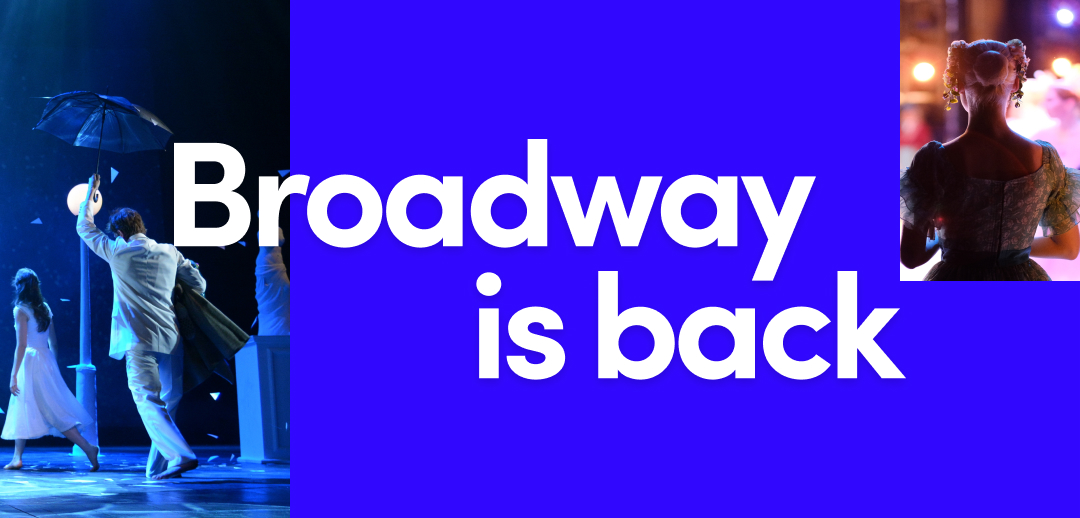 TikTok releases part one of its 2021 holiday guide
Snow has started to fall in the world of social, with TikTok the latest platform to release a holiday guide. According to the platform, 57% of TikTokers begin searching for Christmas gifts as early as June, meaning it's never too early to think about what cracker of a campaign you can pull out the bag. The guide outlines other key usage stats, as well as important shopping dates to note, providing a handy calendar overview for planning your outreach. Ho-ho-how useful.
Ones to watch
YouTube is testing video downloads for your desktop browser, Tumblr's subscription service rolls out in the US and Twitter begins testing topics for Twitter Spaces.