This one's a game-changer: celebrating TikTok's landmark partnership with the Women's Six Nations
As TikTok announces its partnership with the Women's Six Nations, Senior Editor Rebecca Chaplin and Mid-Weight Creative Polly Norkett, take a look at why brands should be paying attention to women's sport.
That's right, it's us at We Are Social Sport once again calling for broadcasters and sponsors to offer more exposure and support to women's sport. At the end of January, our prayers were answered by an unlikely suspect; TikTok. The platform giant will be the title sponsor of the Women's Six Nations.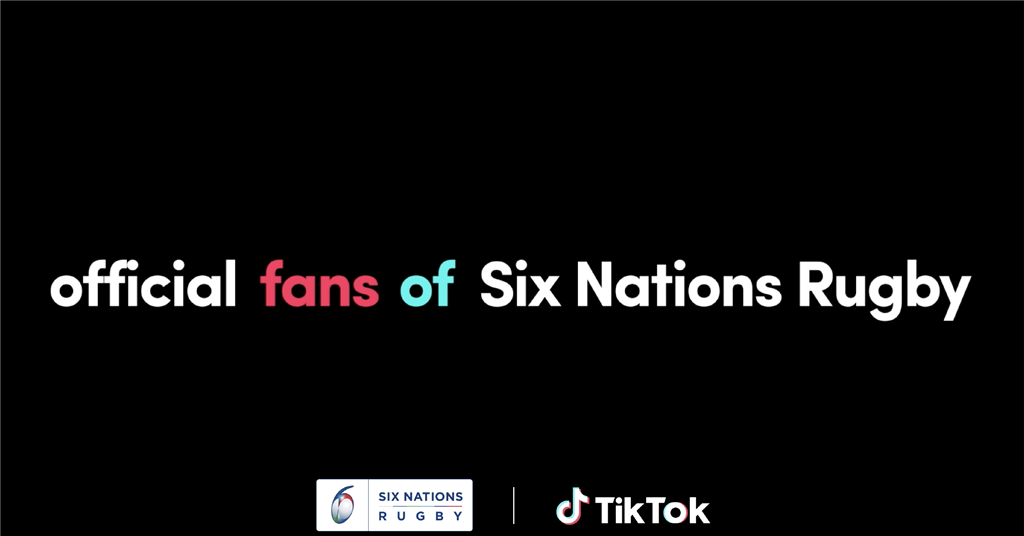 Any big brand sponsorship of women's sport is significant: not only does it bring investment but it validates the sport in the eyes of the consumer.
It's a progressive and provocative move from TikTok. With an audience of one billion users, TikTok has a unique opportunity to change the perception of women's rugby forever.
Just think of the content! With the NBA, WMSL, and MLB acting as inspiration, the video and comedy opportunities are infinite.
Women's rugby is already played competitively by more than 2.7million people around the world and enjoyed by millions more. Interest in the game is rising rapidly. TikTok can only be commended for spotting this commercial opportunity and seizing it.
We don't need to tell you that TikTok is most popular among Gen Z and millennial audiences. People aged 18-24 years old make up nearly 43% of the platform's advertising audience, with TikTok users worldwide spending an average of 19.6 hours on the app every month, as reported in our Digital 2022 report.
Many clubs and players are already sharing light-hearted content to a great reception on socials. US rugby star Ilona Maher has gone one step further, succeeding in uniting a whole new legion of rugby fans via TikTok.
Maher amassed more than half a million followers on the platform during the Tokyo Olympics and had millions of views on her videos.
We're ready for more elite female players to become TikTok royalty this season. It's seriously exciting to think how much more interest this move could garner as we approach the Women's World Cup later this year.
Just look at some of the female athletes already taking the platform by storm. Think footballer Jordyn Huitema who has enjoyed success on the pitch and on the (phone) screen, or Coco Gauff who burst onto the tennis scene and gained a legion of TikTok fans during the process. Between them, they have more than 22.7million likes.
With stats like this, it's easy to see why brands want to sponsor and endorse athletes with a presence on platforms like TikTok- their ability to tap into a whole new audience in an authentic and creative way is priceless.
Brands should now also be able to spot the opportunity to help develop and innovate a whole new female sport. Women's football's multi-million pound sponsorship has helped the game grow immeasurably over the last few years and demonstrated that there is a whole audience out there, itching to be connected. Sponsors and brands now have the opportunity to grow specific sports from grassroots up, while also growing their audience with a demographic who are more connected- win-win.
We know that sports content, done right, succeeds on TikTok. The pace, the humour, and the unique intimacy on the platform work to highlight the moments which fans truly care about. Putting their stake in the roughed up turf and partnering with the Women's Six Nations labels TikTok as a proactive platform who have an eye for opportunity.
It's a partnership that deserves a Women's Six Nations style celebration. So don't mind us as we head off to throw each other in the air and knee slide in rock-solid February mud to celebrate this landmark moment for women's sport.
Share your thoughts