Digital Culture Review: The biggest content from 2020 says a lot about how we'll behave online in 2021
The internet is full of content that can make us laugh, freak us out and fill us with hope for the human race. But it's more than just trolls and lols. From contained cultural moments (remember when Tiger King got us through lockdown 1?) to creators that go on to become celebrity mainstays (looking at you Charli D'Amelio), digital culture can function as an incredible early warning system for the cultural and behavioural shifts that will far outlive the media cycle.
Arguably, this is more true on the precipice of 2021 than any year in a while. As we all know (and are sick of people writing in recaps like this one) last year was… eventful. An increasingly visible and vicious climate crisis, a global pandemic, and a civil rights movement – among many other crises – forced the global population to face the cracks in our society's established order of business. And 2021 picked up right where 2020 left off.
Social platforms have played a central role in the theatrics (it's pretty much all there was/is in the way of human connection from the depths of lockdown). As a result, digital culture has evolved to address a wealth of emotional needs in ever more tangible ways – whether comic relief in the wake of political inadequacies, sentimentality in the face of a cruel world, or simply security in the knowledge that you're not the only person feeling overwhelmed, knackered, insane or all of the above.
Some of these moments will (thankfully) stay in 2020. But others point to a levelling up of digital culture and platforms, that will pave the way to new formats, features, behaviours and campaigns in 2021. Here are our top takeaways.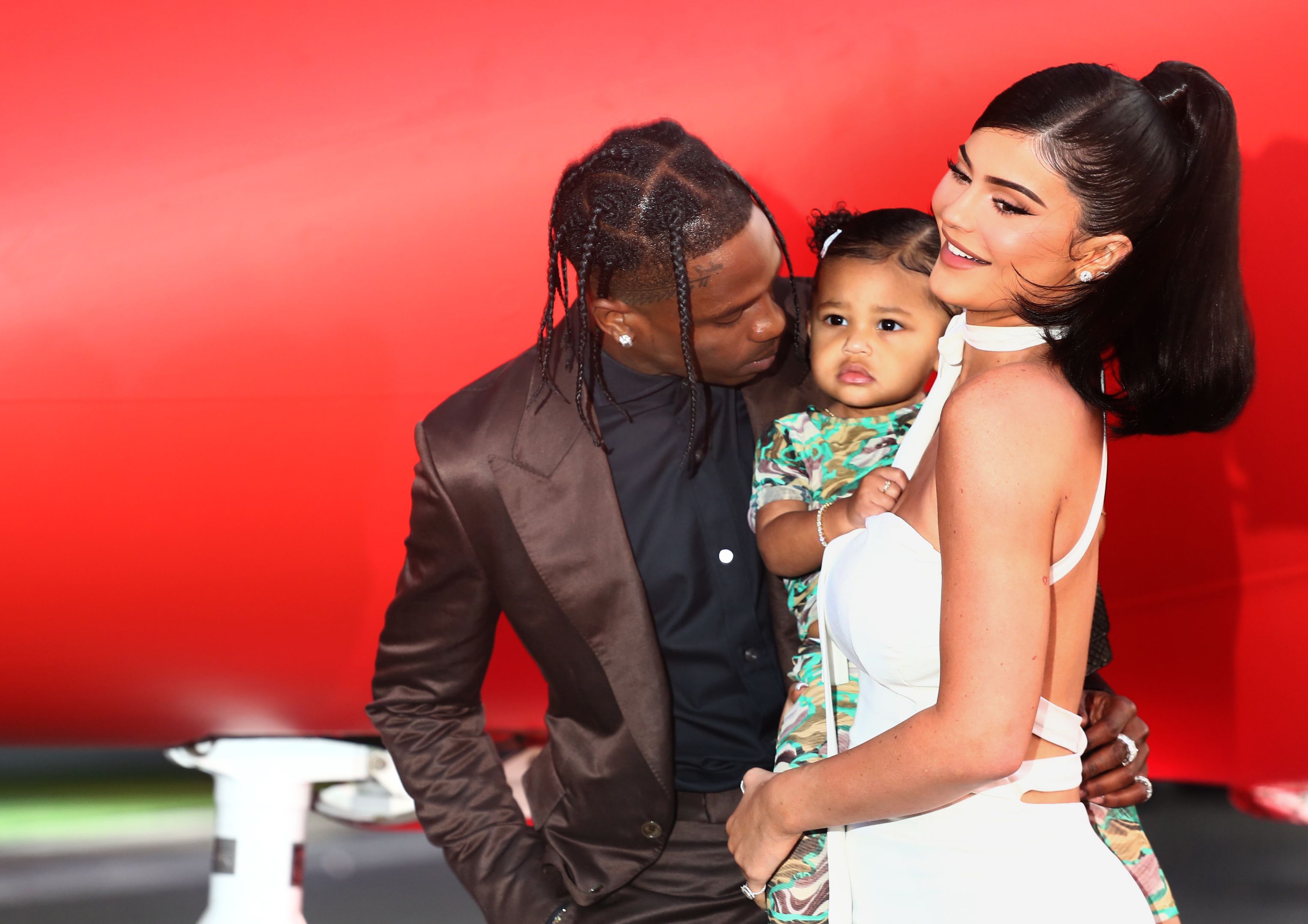 1. Macro influencers continue to wield soft cultural power

If celebrity creators from Stephen Curry to Lady Gaga taught us anything this year, it's that in times of strife, these figures are incredible unifying forces. While early lockdown demonstrated the fatigue people felt around glossy celebrity exteriors and faux proclamations of the levelling power of Covid-19 (cc: Gal Gadot and her tone-deaf crowdsourced cover of 'Imagine'), the notion that people were done with celebrities on social was missguided.
On the contrary, people have been coming together around their shared adoration of cultural figureheads and taking joy in the intimate moments they've been sharing. In 2020 Kylie Jenner once again dominated Instagram's most-liked photos, but this year, they're intimate and sentimental windows into her life as a mother – a tribute to Travis Scott on Father's Day (15.9 million+ likes), an adorable image of Stormi in the bath (15.3 million+ likes).
Meanwhile, Jeffree Star's heartfelt video addressing his break-up with Nathan Schwandt (33.2 million+ views) was one of the top trending videos on YouTube in 2020. On TikTok, Charli D'Amelio's adoring fans rallied around her in a flurry of heart emojis and adoring comments (according to BrandWatch, in 2020 'love' was the most common word to found in mentions of her across social), waiting for a glimpse into the more intimate aspects of her life.
TL;DR: Brands shouldn't underestimate the resonance of macro influencers. They still have an unmatched emotional power in the right situations.



View this post on Instagram



@newyorker cartoons are enjoying a renaissance on Instagram
2. Internet humour is facilitating necessary political discourse

While Trump's antics in the US have dominated the conversation over the course of 2020 (@realdonaldtrump was the most tweeted about person globally, only sweetening the irony now that his account has been removed), politics on the global stage has often seemed like an endless and impossibly overwhelming series of unfortunate events. This isn't just about the mishandling of the climate crisis, the global pandemic or disasters like the explosion in Beirut, but a wealth of human rights issues coming to light across continents.

For better or worse, social has been integral to how many are educating themselves on these issues. And internet humour has been playing a role in how discourse around these crises evolves. Part of this is about comic relief. But it's also about the function comedy can play in times of discord. "We see satire emerge when political discourse is in crisis," says Sophia McClennen, director of Penn State's Center for Global Studies. "It becomes important to use satirical comedy to put political pressure on misinformation and the abuse of power."

So it should be no surprise that so much of the most popular content from 2020 has been satirical political humour. Police getting shamed on Reddit are among the top 5 upvoted posts (260k+ upvotes). On YouTube, the highest trending videos were Dave Chapelle's commentary on racism in America (29. 4 million + views), and SNL's take on that debate between Biden and Trump (30.4 million + views). On Instagram, @newyorkercartoons is enjoying a renaissance, while on TikTok, Trump impressionist Sarah Cooper now has her own show on Netflix. It's worth noting that one of the most successful commercial presences on TikTok is The Washington Post, which often uses satire to land its coverage.
TL;DR: In an overwhelming online political landscape, memes and internet humour are integral to healthy discourse. When it makes sense for them to do so, brands should give it a platform.
3. Music is playing a central role in a new generation of multisensory memes

Music has always been a powerful way to bring people together. But driven by the growing prominence of video content across social platforms, and compounded by the rise of TikTok-style formats, music, dance and rhythm are playing an increasingly central role in mass digital culture, functioning as a shortcut to recognition, a comedic device, and a mechanism for joy.
In this multi-platform (and socially distanced) world – people are seeking out shared musical experiences as a way to come together, connect and have fun in virtual and digital spaces. "Music can be an important medium for empathy and inter-cultural understanding," says Professor Eric Clarke, an expert on the psychology of music from Oxford University. "This Covid-19 crisis is a vivid demonstration of just how quickly people have turned to music to express and participate in a sense of social belonging."
We're seeing this shift reflected in the content that's dominated the cultural consciousness in 2020. BTS and Travis Scott took to Fortnite to bring live experiences to millions of fans. Jungkook from BTS also turned up in Twitter's most retweeted tweets, singing a cover of 'Never Not' by American Gen Z favourite, Lauv (1.6 million+ retweets). Dreams by Fleetwood Mac re-entered a number of global music charts after appearing in the TikTok of @doggface208 skateboarding with a carton of cranberry juice (12.5 million + views). And in the UK, Just Eat's multi-platform campaign with Snoop Dogg is exemplary of how brands can tap into this shift to create cultural resonance.
TL;DR: Investing in creating and remixing iconic music can create genuine cultural resonance and cross-platform cohesion in a multi-platform world.
4. The lines between old and new media are blurring

The notion that the lines between old media, new media and the many platforms that they encompass have blurred is an established school of thought. "In the '90s, rhetoric about a coming digital revolution contained an implicit and often explicit assumption that new media was going to push aside old media," wrote American media scholar Henry Jenkins, in his 2007 book Convergence Culture. "Yet, history teaches us that old media never die… [instead], we're entering an era of prolonged transition and transformation in the way media operates."
In 2020, when so much of our lives were shunted into emerging digital spaces, this transition was catalysed, further assimilating internet culture into mainstream popular culture. While YouTube personal trainer Joe Wicks aka. The Body Coach helped millions of parents get through homeschooling, social platforms became a major outlet for mainstream celebrity culture. Will Smith's take on the #wipeitdown trend – which saw Smith leverage his old media heritage with a Men in Black reference to land a joke in a new media context – was one of TikTok's top viral videos (19.2 m + likes), while celebrities like Leslie Jordan became breakout lockdown stars.
In this climate, there's a craving for internet icons to be legitimised in the public space, and given the credit and platform they deserve for their contributions to culture. It's why a nostalgic throwback picture posted by Rick Astley (of the iconic RickRoll meme) was the most-upvoted post on Reddit in 2020 (438k+ upvotes). It's also why one of the biggest TikToks was TikToker Jalaiah Harmon's performance at an NBA game, posted by the NBA (3.6 m+ likes). Harmon created the 'Renegade' dance (117.6m+ views), which was widely credited to Charli D'Amelio, and in giving her their platform, the NBA did their part in redirecting credit and fame where it was due.

TL;DR: With audiences now engaging with old and new media in the same spaces, established players and emerging icons can work together to maximise relevance.
5. Realism and 'bad vibes' are part of a new positivity backlash

'Good vibes only' is a turn of phrase that's long dominated the glossier corners of the internet. But do you know what? Vibes in 2020 left a lot to be desired. Yes, there were good vibes. There were NHS claps, viral community support resources, and Folklore by Taylor Swift. But there were a whole lot of bad vibes, too. And an attitude of unwaning positivity felt like brushing those things under the rug, instead of giving them the time, energy and digital real estate they deserve.
As a result, digital culture across the board has been administered with a healthy amount of realism, sometimes with a touch of cynicism. It builds on the perfection fatigue we've seen building in recent years, particularly on visually-led platforms like Instagram and Pinterest. But this is less about aesthetics than it is about attitude.
So it's probably not a surprise that 2020 was the year that people shared their glow downs on TikTok (21.4 million+ views), as opposed to their glow ups. A new wave of observational comedians like Caitlin Reilly helped us laugh at the downsides of working from home (819.9k+ likes). One of Reddit's most upvoted posts is a takedown of inconsiderate lockdown stockpilers (271k+ upvotes) – a genre of 2020 internet content in its own right. And in response to the chirpy annual drop of Spotify Wrapped, digital publication The Pudding created an AI that would tear down users' music taste with personalised insults, which ended up trending on Twitter.

TL;DR: Unbridled positivity is increasingly perceived as toxic, basic and inauthentic. Embrace the bad with the good.
Lore Oxford is the Global Head of Cultural Insights at We Are Social. Join our upcoming LinkedIn Live on Thursday 28th February at 12:30pm GMT where Lore Oxford will be talking through these cultural moments and what they mean for brands with Research and Cultural Insights Director, Susie Hogarth.
Share your thoughts