Why avatar style is the next fashion frontier for fashion brands
From Wii's Miis to Habbo Hotel, avatars aren't new to those who are digitally connected. However, over the last year they have acquired far more significance, and are increasingly allowing people to express their character through their digital replicas. This has been particularly relevant when the pandemic has kept real life interactions at bay.
Avatars have moved beyond the generic. They allow a user to create a fantastical representation of their personal style – sometimes reflecting what they look like, more often what they aspire to look like. This makes them extremely relevant for brands and influencers connected to the fashion industry.
Senior Creative Technologist Sam Cox, explores what fashion brands need to know about the digital figures that are growing in importance for a large segment of consumers.
Reaching the next generation
The generation embracing avatars wholeheartedly is Gen Z. Having grown up in a digital-first world, this age group considers their avatars as an extension of themselves. They are looking for ways to authentically represent their individuality through how they portray their digital selves.
Brands can offer up digital versions of their products as a way to satisfy Gen Z's craving for self-expression, getting their items recognised and seen among a new generation. Iconic denim brand Levi's achieved this by releasing a line of clothing on Snapchat. With a predominantly Gen Z audience on the platform, the partnership allowed the brand to connect with a new generation of Levi's fans in an authentic and personalised way.
Younger consumers are an important market for luxury brands, too – need to stay relevant with younger audiences too. We know that 62% of Gucci's sales attributed to under-35s in 2018, for example. This is an audience that's important to engage with, both for short term sales and long term loyalty.
New revenue opportunities
People are willing to depart with their hard earned cash to kit their avatars out in the latest fashion drops. This gives fashion brands an entirely new revenue opportunity, selling virtual versions of their products to deck out their virtual owners.

One brand cashing in on the avatar trend is The Fabricant, "the world's first digital fashion house" which creates items that only exist digitally. It made headlines when its virtual dress auctioned off for $9,500, demonstrating the huge appetite for clothing that only exists in the digital world. Gucci has sold $17.99 trainers that could only be worn in virtual worlds.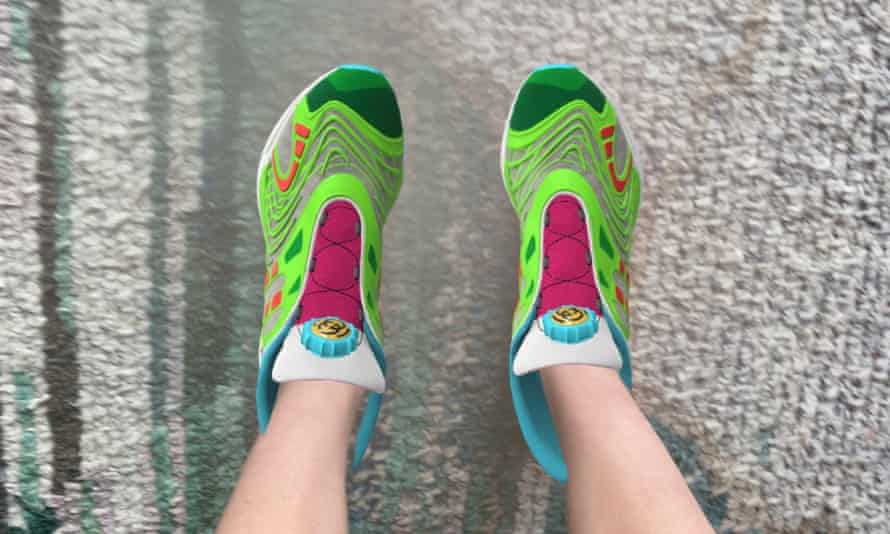 Influencers, or rather, those with influence can capitalise on this too. Take football star Mesut Ozil – he launched his own branded digital clothing range for fans to kit out their own avatars in February this year. The limited collection racked up $500,000 in sales, and sold out in 10 minutes. People are more comfortable than ever when it comes to spending in a digital ecosystem.
Gaming growth drives avatar adoption
In 2021, gaming is the world's biggest social platform, with 4 billion active gamers worldwide. And now fashion brands have the chance to get involved, with clothing becoming an increasingly popular feature in games. Animal Crossing has seen several big brand partnerships, including Net-A-Porter, who built their own fashion island in the game, allowing users to dress their avatars in the brand's new season designer gear. Even Lidl has got involved – we worked with the supermarket to create a virtual version of their Christmas jumper, which could also be purchased in reality.
In this sense, gaming can act as a catwalk, allowing brands to exhibit their new designs in digital spaces enjoyed by billions. It adopts the same element of a 'spectacle' with virtual worlds enabling brands to get creative, building an experience that ignites discussion and leaves a lasting impression.
It's proven to go down well with gaming fans. When Louis Vuitton released a collection in League of Legends, it sold out after one hour. Just because it's virtual, it doesn't mean the element of exclusivity for high fashion brands has to be compromised, with drops and release dates contributing to a collection's success.
Gucci (yes, again!) has continued to explore this space having recently opened up an immersive experience that celebrated self-expression and references signature campaigns of the House within Roblox. Avatars were able to navigate around the Roblox 3D world and purchase clothing, with items going for more than $4,000.
It's time to part with tradition
Over the last year, real life shopping experiences have dwindled while digital fashion has thrived. We've seen innovation in the digital fashion area from apps like Genies, which allows users to create fully personalised avatars to be used in messaging apps like Messenger and WhatsApp.
As Akash Nigam, CEO of Genies explains: "Even if you're 13 years old and you can't afford Gucci yet, you're still able to interact with the brand and adorn your avatar from head to toe using the digital assets. This allows the user to build brand familiarity with Gucci from a very early age."
Smart brands will be looking to blend real life products and their virtual offering, allowing consumers to engage with them in different ways, depending on the audience, but whole ensuring a consistently positive experience.
Digital fashion is here to stay. With the University of California offering a Digital Fashion MA and more digital fashion houses popping up across the world, it's only going to become more prolific.
So while the metaverse may seem a futuristic prospect for fashion companies, an investment in avatar style could help strengthen the foundations for a brand that's going to stand the test of time.
---
This article was originally run in New Digital Age.
Share your thoughts